Planning
In RMS25, planning checks and updates are performed instantly, while built-in calendars speed up data-entry.
While entering items into jobs, the availability is immediately displayed: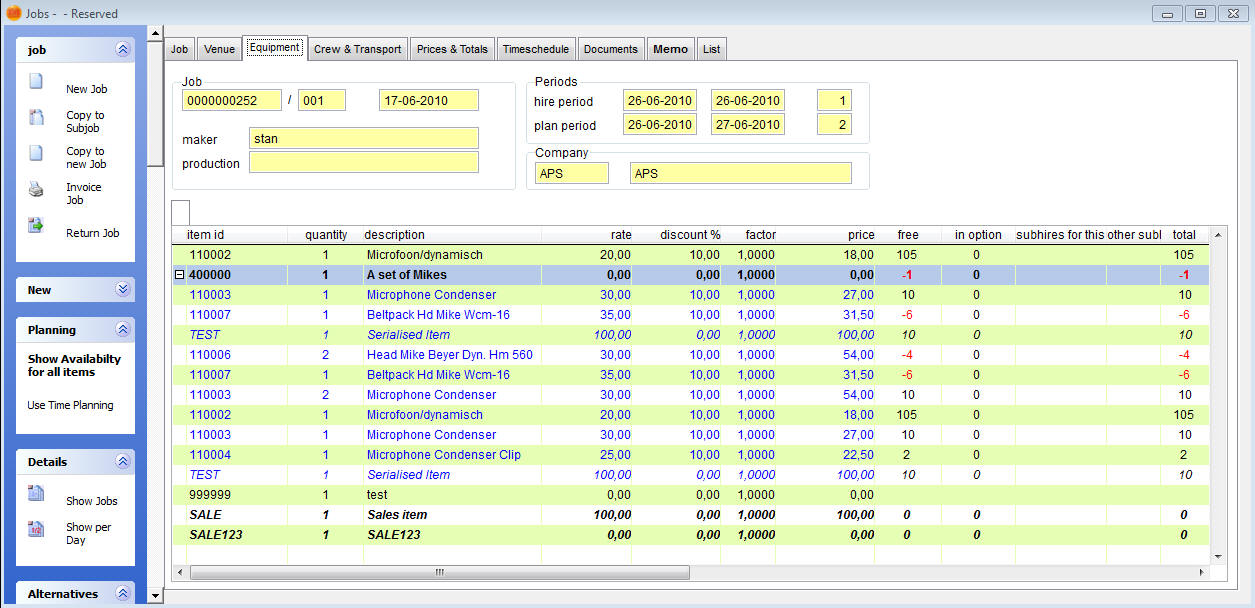 Graphical planboards give you quick answers to 'who/what/where'.
On-screen details may be obtained of reservations per customer, item or period.
Two types of planboards are available at any moment.
The first provides stock-information for any item at any date, with shortcut menus to the relevant background information: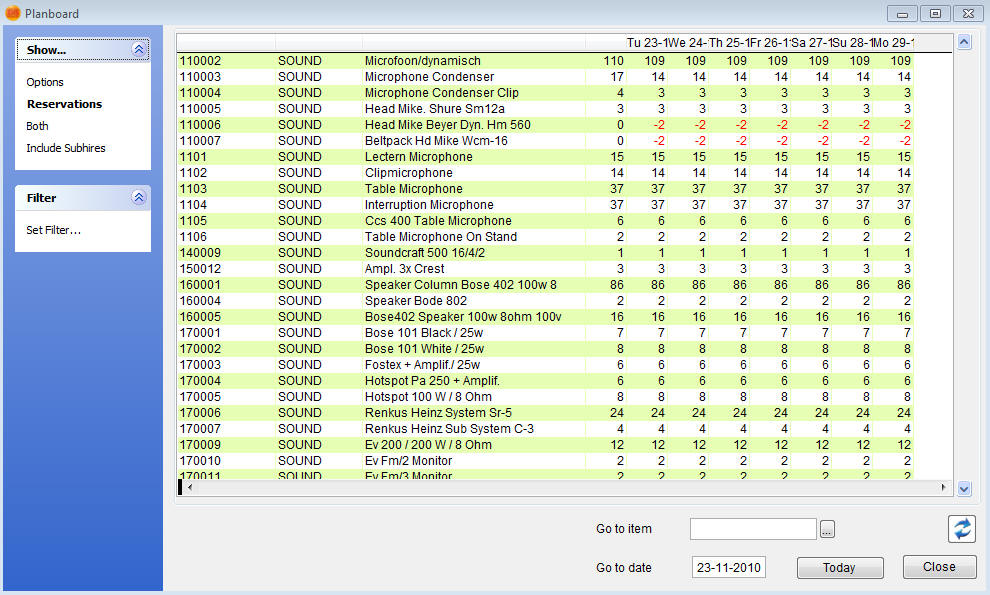 The seconds shows all jobs in graphical timebars, with quick access to all underlying information: